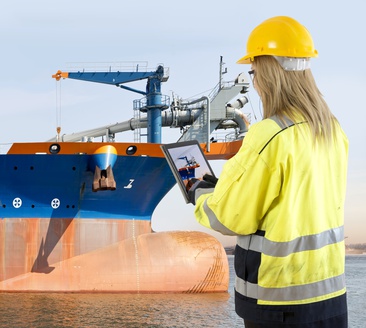 Mobile App for your Inspection Team in the Field
Topcone has developed a subscription-based MOBILE APP that can be quickly set up for any inspection your team conducts in the field. You can quickly customize it for any use case and deployed it instantly to your team. Your team can sync data and images to your office in real time.
If your company has a team of people in the field (going to Construction Sites, Client locations, Inspections, and similar) collecting data or quoting to customers, or collecting inspection information, then you may be having the following challenges
Communicating when your team is in the field
Customization of the mobile app to suit your workflow
Live data sync with your servers
Your Pain Points may be similar to the following
You have a team of technicians and personnel operating in the field
Their Tasks are sometimes well defined, most often not.
They Perform

Surveys and Inspections.
Auditing and Assessments.
Shop Floor Activities
Collect Personal or Business Data.
Take Polls on the field.
Logistic and Planning
Medical services.
Other Mobile services

They need to sync data back to the base camp in Real-time
They Need Mobile apps to be more productive
But Mobile apps are pricey and not very flexible
Mobile apps are not easily customizable
Our Solution
We offer Mobile Apps on Demand.
You can signup and start using them Immediately.
The Setup is quick and easy.
The templates are highly Flexible / Extensible / Scalable.
Templates are quick to create and update.
They provide Realtime Data Sync.
Very Cost Effective with flexible plans.
The app is useful for
Manufacturing
Logistics
Offshore Drilling
Construction
Medical
Agriculture
Hospitality
Polling and Surveys
Inspections
Preventive and Facility Maintenance
Repairs and Installations
Warehousing and Distribution
Event Planning
Consignments & Hand Delivery
Electronic

& Mobile Assets
Onsite & Field Employees
Security Personnel
Tenant Service Calls
Medical Devices
Beer Kegs
Equipment & Machinery
Mobile Businesses
Interested in a Quick Demo? call us
(#Manufacturing, #Logistics, #OffshoreDrilling, #Construction, #Medical, #Agriculture, #Hospitality #Polling, #Surveys, #Inspections, #PreventiveMaintenance, #FacilityMaintenance, #Repairs, #Installations, #Warehousing, #Distribution, #EventPlanning, #Consignments, #HandDelivery, #AssetManagement, #InventoryManagement, #EmployeesTimeClock, #SecurityPersonnel, #TenantServiceCalls, #MedicalDevices, #BeerKegs)