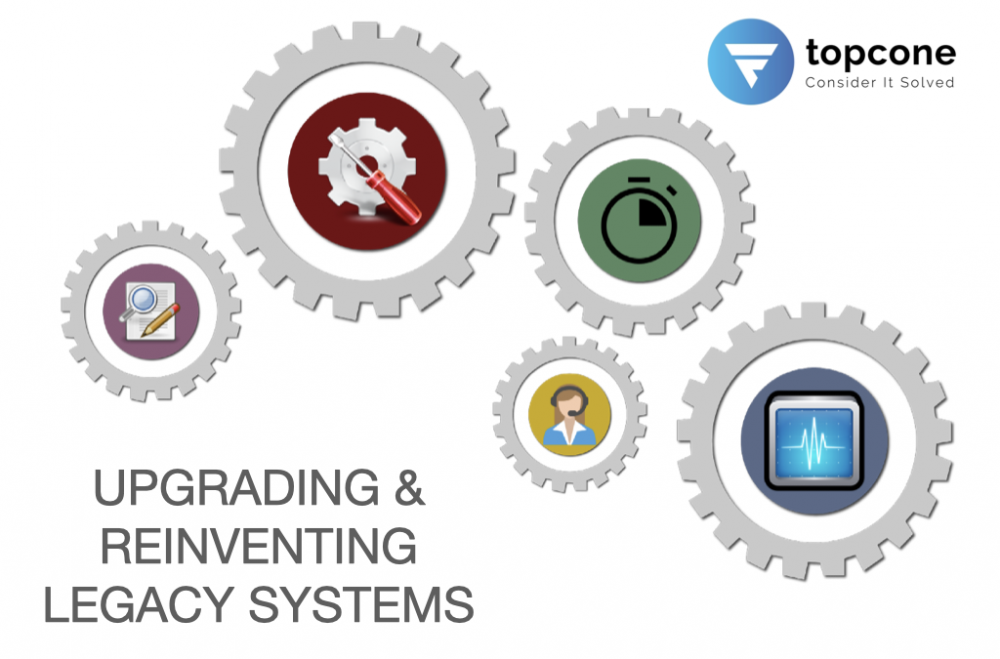 Upgrading and Reinventing Legacy Systems: The Key to Greater Productivity
Introduction:
In today's fast-paced and technologically driven world, businesses need to stay ahead of the curve to maintain a competitive edge. However, many organizations continue to rely on outdated legacy systems that are no longer up to par with modern technological advancements. At Topcone Inc, we specialize in transforming these inefficient and cumbersome software systems into streamlined, web-based cloud applications, particularly in the realm of Enterprise Resource Planning (ERP) systems.
Legacy systems often hold businesses back from achieving their full potential. As these systems become increasingly outdated, they are prone to numerous issues, including limited scalability, lack of integration capabilities, and the inability to keep up with the growing demands of an organization. Moreover, as time goes by, it becomes increasingly difficult to find skilled professionals who are proficient in older programming languages and technologies. This leads to an increased risk of system failures, security vulnerabilities, and costly maintenance fees.
At Topcone Inc, we tackle these challenges head-on by studying and understanding our client's existing legacy systems. Our team of experts analyzes the shortcomings of these systems and identifies areas where improvements can be made. With this information, we develop a tailor-made plan to reinvent the legacy system and upgrade it into a modern, cloud-based application that not only addresses the current issues but also future-proofs the organization for years to come.
By migrating to a cloud-based ERP system, businesses can reap numerous benefits. These include improved scalability, streamlined operations, enhanced data security, and seamless integration with other modern business applications. Most importantly, the transition to a cloud-based ERP system leads to a significant increase in productivity, resulting in a high return on investment (ROI).
At Topcone Inc, we recognize that upgrading and reinventing legacy systems can be a daunting task. However, we are committed to making the process as smooth and efficient as possible. Our team of dedicated professionals works closely with our clients to ensure that the new system is implemented seamlessly, with minimal disruption to their day-to-day operations. By partnering with Topcone Inc, organizations can rest assured that they are investing in a solution that will not only boost productivity but also propel their business forward in the rapidly evolving digital landscape.
In conclusion:
The upgrading and reinvention of legacy systems, especially ERP systems, is crucial for businesses to stay competitive and relevant in today's market. Topcone Inc's expertise in transforming outdated systems into modern, web-based cloud applications ensures that our clients enjoy increased productivity, seamless integration, and a high ROI.
Let us talk.